Information on Treatments
Skin Analysis
MEDICAL AESTHETICS
Skin analysis is the portion of a professional facial when your esthetician examines your skin, identifies your skin type and prescribes a personalized at-home regime. The analysis begins after your esthetician thoroughly cleanses your face and removes any trace of dirt or make up.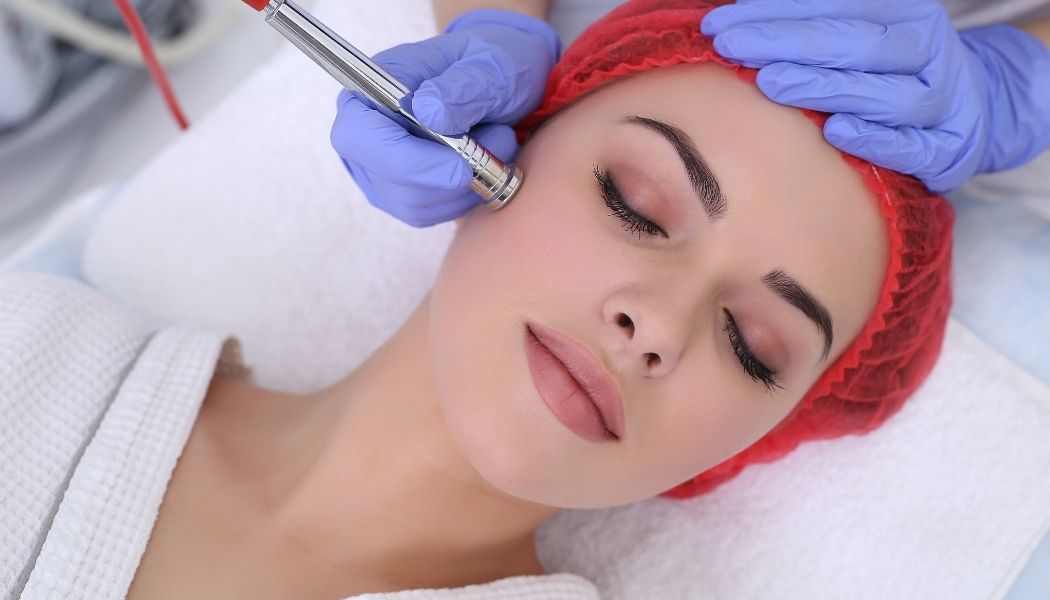 Microdermabrasion
Microdermabrasion is a non-chemical, non-invasive physical exfoliating procedure. It's traditionally performed with a handheld device that gently removes the top layer of the skin. This process helps speed up cell turnover and reveals healthy, youthful skin. The handheld microdermabrasion wand or device uses superfine crystals that physically slough away dead skin cells while light suction is applied to immediately vacuum up the dull cells and crystals. A licensed skin care professional will lightly rub the device over the skin, retracing the problem areas several times. The amount of pressure used depends on your skin type and the esthetician. Microdermabrasion can work wonders, especially on those with resistive skin, because it uses pressure and a physical ablative material. When this treatment is performed in a series it can provide even greater results.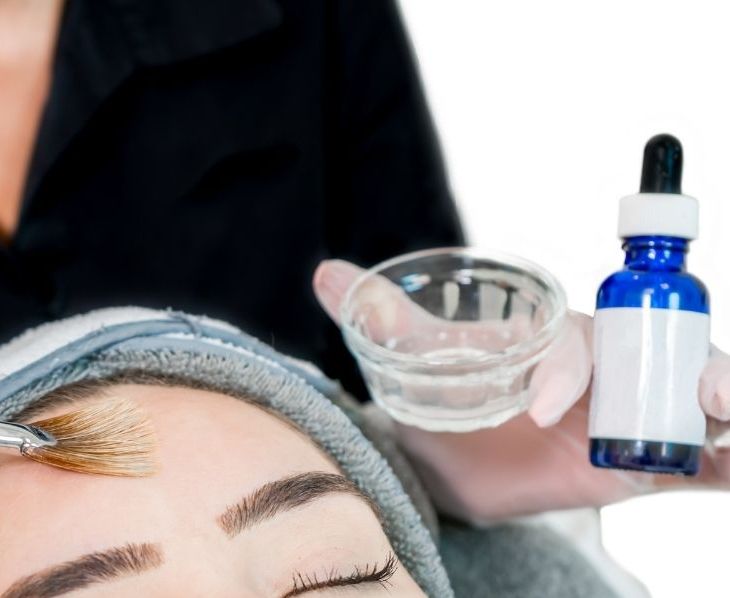 Chemical Peels
Ormedic Lift
- Dubbed nutrition in a bottle, this treatment recharges the youthfulness factor within the skin, and increases internal hydration. A papaya, pineapple, pumpkin and mango-infused blend of organic and medically effective ingredients designed to rebalance tired, stressed and dull-looking skin. This non-chemical peel naturally rebalances, regenerates, restores and soothes your skin with organic ingredients. Great for Sensitive Skin!!
Signature Facelift
- An anti-redness, anti-inflammatory, anti-pigment, collagen-creating, rosacea-suited, all-round award-winning peel This revolutionary treatment performed in four layers will change the texture and tone of your skin in just one application. Quench your skin with high doses of the most sophisticated forms of Vitamin C for extreme rejuvenation. Gentle yet highly active enzymes will create a flawless complexion instantly.
Lightening Lift
- Bye-bye age spots to reveal a lighter, brighter you Treat medium to severe pigmentation with this ultra-lightening treatment option to balance your complexion through a blend of kojic acid and a cocktail of lightening and brightening agents to reduce sun spots, brown spots and the redness caused by rosacea and acne scarring.
Wrinkle Lift
- Peel away the years with instant results in a bottle Whether medium or severe lines and wrinkles are a concern this ultra-resurfacing glycolic and retinol treatment option exfoliates dead surface skin cells and improves circulation, leaving skin firmer and healthier and visibly reducing lines, age spots, open pores and rougher, tougher skin.
Acne Lift
- A beta and alpha-hydroxy acid cocktail giving antibacterial, anti-inflammatory and antiseptic benefits to fragile compromised and reactive skin. This safe and outstanding resurfacing modality has a dual benefit, reducing and treating all kinds of acne while resurfacing and smoothing the skin after just one treatment. Expect a more even, brighter and healthier reflection after just one session. A course is always recommended for optimum results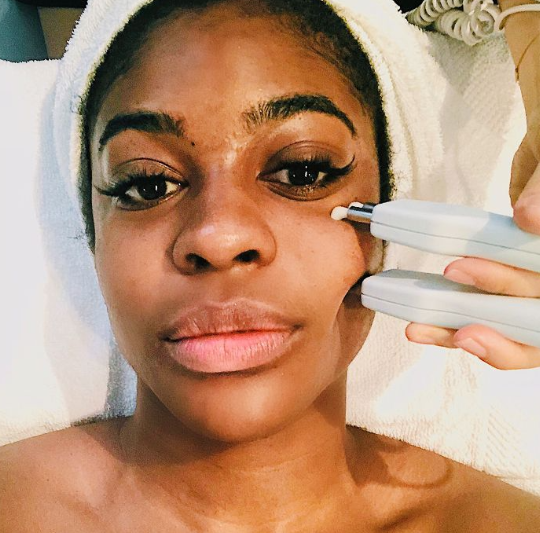 Microcurrent
Microcurrent is known to be the most effective non-surgical method to take years off the face. Our treatments take the efficacy of microcurrent to a new level by pairing it with gentle, restorative acupuncture points used on the body to rebalance the constitution.
Diminished appearance of fine lines and wrinkles
Improved muscle tone in face and neck
Improved circulation
Cleared up or reduced acne
Lift of jowls and eyebrows
Lymphatic drainage
Sun damage treatment
Skin pigment improvement
Product penetration Smoother, firmer skin
Hydrated and revitalized skin Improved elasticity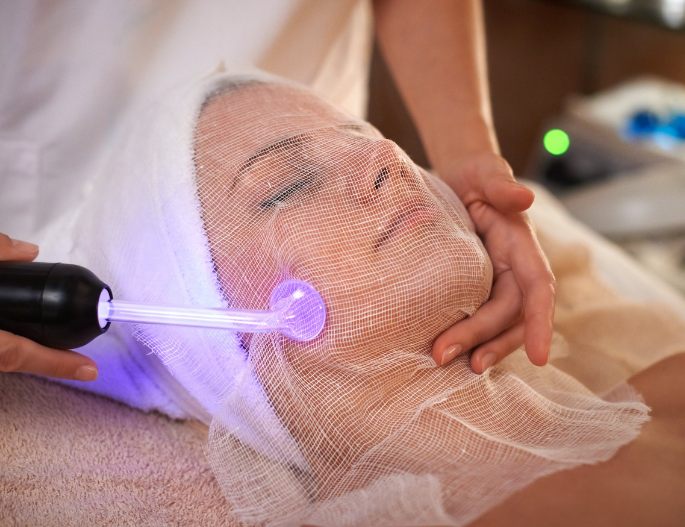 High Frequency
The high frequency facial is a skin care treatment used by professionals to help treat and prevent stubborn acne, shrink enlarged pores, reduce the appearance of fine lines and wrinkles, decongest puffy eyes, fade dark eye circles, rejuvenate the condition of the scalp and nourish hair follicles for healthier hair growth. Electrode Gas Type Intended
Use:
Orange Neon For treating aging skin, scalp and hair

Violet Argon For treating acne, scalp and hair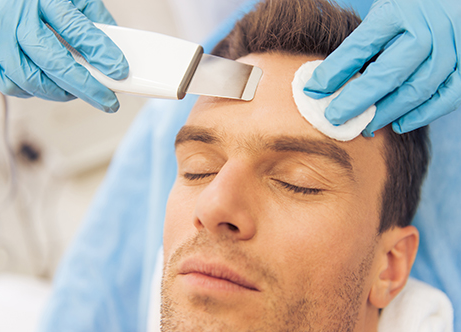 Skin Srubber
Skin Scrubber Spatula is an all-in-one tool that can rid your pores from those stubborn little blackheads and exfoliate your skin shedding dead skin cells and debris. Loosening and removing oil, dirt, and cellular debris from your pores. The infusion process helps your moisturizer, serums penetrate your skin deeper for maximum absorption .The vibration of the scrubber creates a fine mist that also removes the excess water from your face during the application.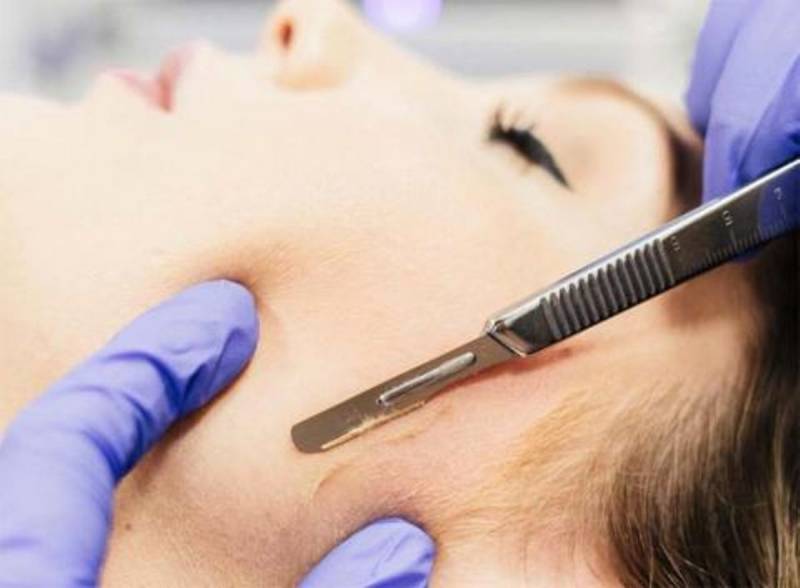 Dermaplaning
Dermaplaning is a safe, effective and painless exfoliation procedure. Using a sterile scalpel, your licensed and trained professional will lightly scrape along your skin's surface to remove vellus hair (peach fuzz), dirt, dead skin and impurities from the outermost layers of your skin. This will stimulate fresh skin cell development. There are a lot of really great reasons to dermaplane your skin and there's a good chance it may be the best method of exfoliation for you: There are no chemicals involved. This means irritation is a lot less likely to occur. Your perfectly smooth new skin enhances the benefits of concealer and improves the application of your makeup! The procedure is short (less than 30 minutes). The benefits are immediate! This tiny blade allows your skincare professional to target specific problem areas easily and more effectively than procedures using large instruments and focuses on the whole face. Dermaplaning promotes the growth of new skin cells by scraping and removing the old ones away. Exfoliation helps your skincare products penetrate the skin and improves their results. Dermaplaning removes excess fine hairs which are known for trapping the dirt, oil and dead skin cells in your pores that are the main cause of acne and blemishes. Dermaplaning leaves your skin brighter, and healthier giving you that "baby smooth" look and feel.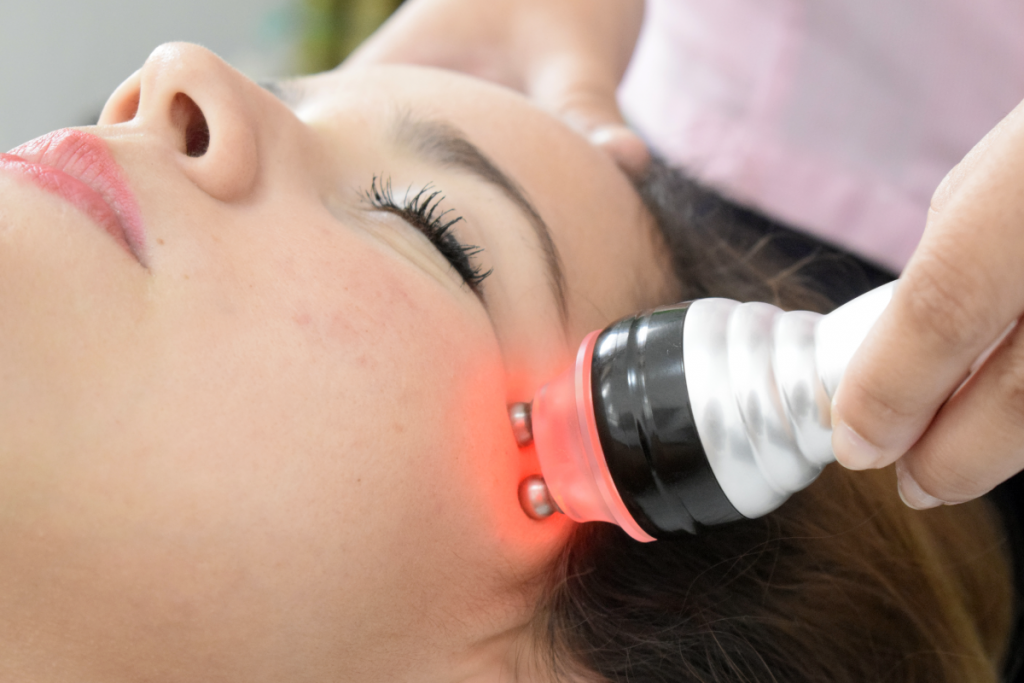 Radio Frequency
RF therapy uses low energy radiation to heat the deep layer of your skin called the dermis. This heat stimulates the production of collagen to help improve signs of wrinkles and sagging skin. Research has found that RF therapy is usually safe and can be effective at treating mild or moderate signs of aging.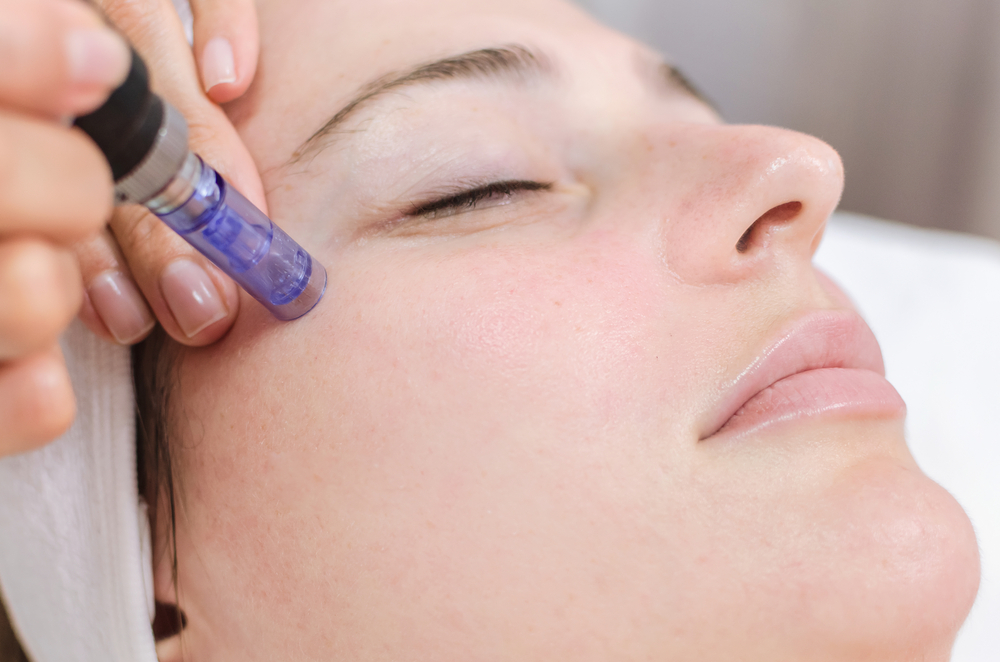 Microneedling
Microneedling is a method that some dermatologists use to treat different skin conditions. The technique involves using multiple tiny, sterile needles to puncture the skin and cause physical trauma. This trauma prompts the derma, a deeper layer of skin, to rebuild. Microneedling may helps: Wrinkles scarring acne Alopecia skin pigmentation issues Stretch marks Rosacea Loose skin, such as after weight loss or liposuction Hair Loss this treatment is for Face Neck and Decollete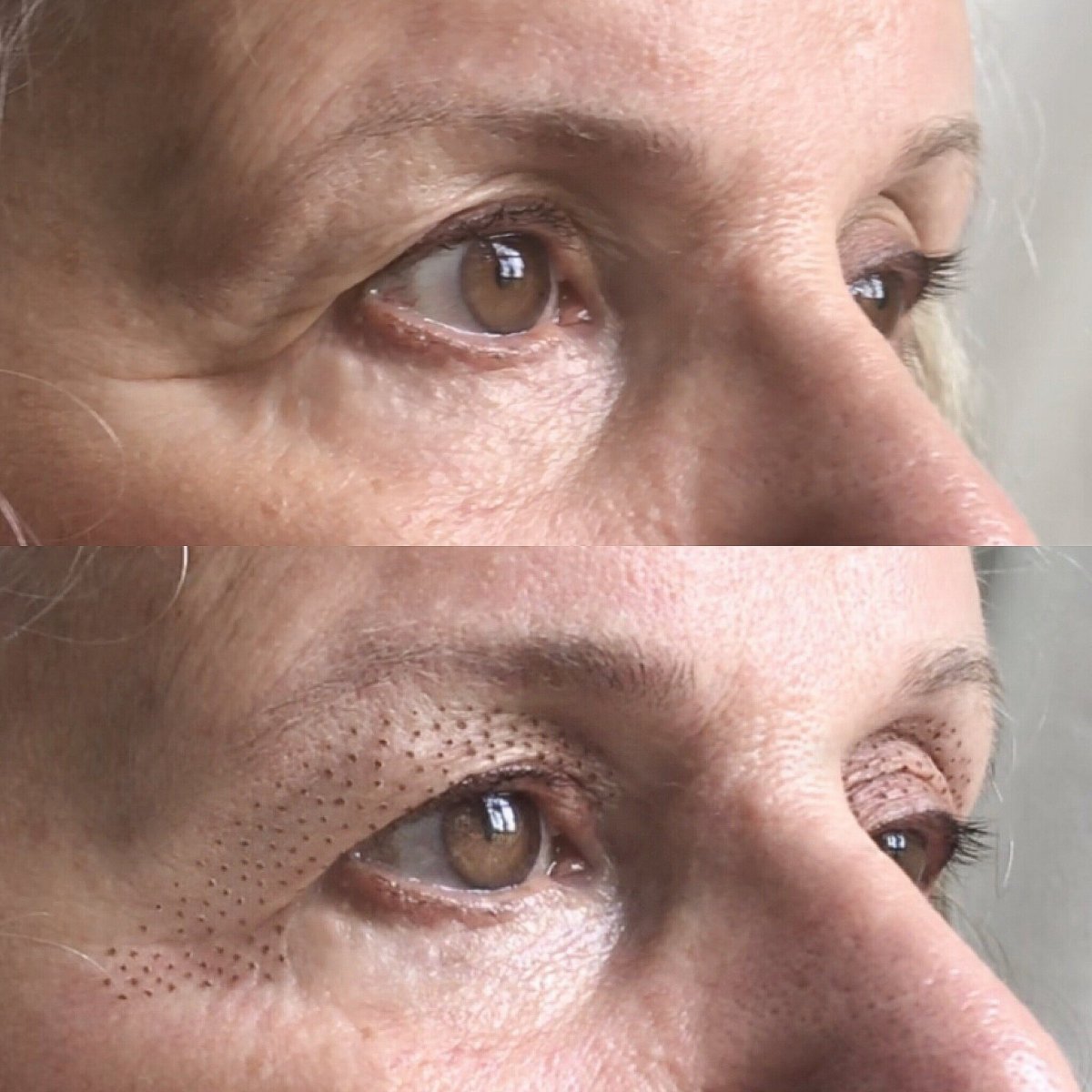 Plasma Lift
The Plasma Lift boasts being one of the only cosmetic procedures in the industry that uses plasma fibroblasts to instantly shrink, tighten and eliminate loose and excess skin. The Plasma Lift is renowned for its remarkable Non-Surgical, Non-Invasive treatments.
The treatments are extremely low risk when performed by a trained technician and hold a minimal recovery time of 7 days allowing the client to return to work the very next day. The best part is, treatments can be performed in as little as 30mins and are drastically cheaper than any surgical procedure with a similar result if not better.